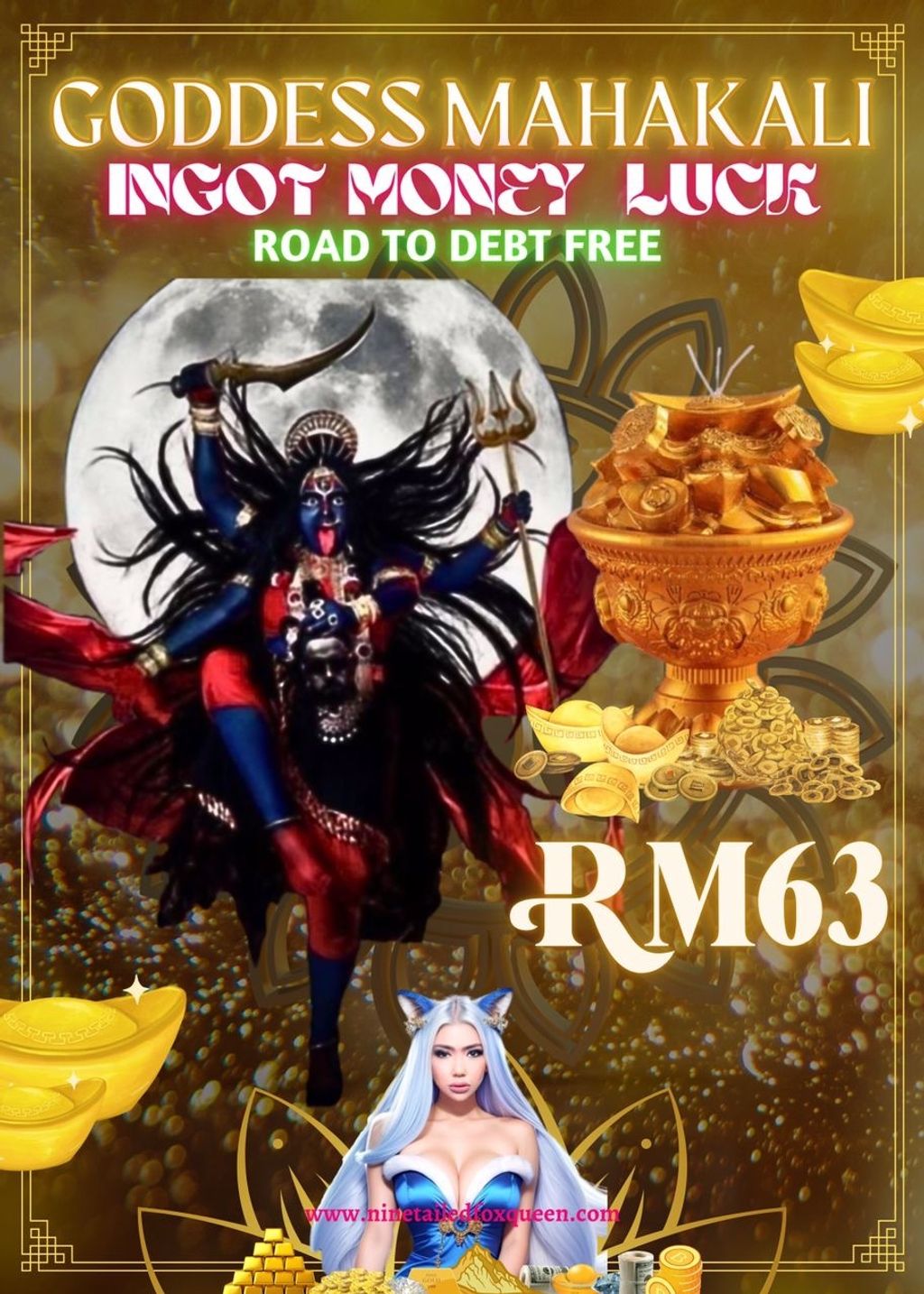 Godess Mahakali Ingot Money Luck - Road To Debt Free
Godess Mahakali Ingot Money Luck
Kali is the Goddess of time, change, and destruction. She is the energy current inside of you that is wild, empowered and all loving. This energy is deeply involved in the life/death life cycle to keep you growing and transforming, as does the rich practice of yoga.
The Dark Mother in all her love and ferocity will guide you through transformation by dissolving all forms and time. She will tear things up to help you see what is needing to die inside of you, such as self limiting beliefs or attachments to the past that prevent you from moving forward. These deaths then create a fertile field for growth and creation of the new.
She's the darkness most of us fear. She is fierce. She is loving. She will transform you.
Kali is not an energy to invoke lightly, she will make changes in your life where they are needed.
Here are some reasons why you would invoke her:
- Dissolving limiting beliefs.
- Self empowerment.
- Facing fears.
- Releasing egoic constructs/beliefs.
- Liberating yourself from old attachments.
- Invite the wild, divine feminine into your life.
1 slot = 1 name
Kindly provide fullname and birthdate in Remarks box.
**Candle blessings ritual will be done at our altar. No candle will be shipped or to be collected by customer.
** The website system will auto cancel orders without attached payment receipt after 1 hour of submitting the order.